Batik
Batiks are an Indonesian technique of wax-resist dyeing on fabric. Traditional batiks are made by drawing dots and lines with a spouted tool called a tjanting or using a copper stamp called a cap. Paint brushes are now utilized in some modern batiks. Once the design is drawn on in wax, the fabric is dyed. The process can be repeated multiple times for more intricate designs. The wax is then removed with boiling water.

While we do our best to represent the color on screen, please note dyelots may differ.
Yardage Quantity will automatically default to 1. Use the drop down menu to choose a specific amount and that will give you your price.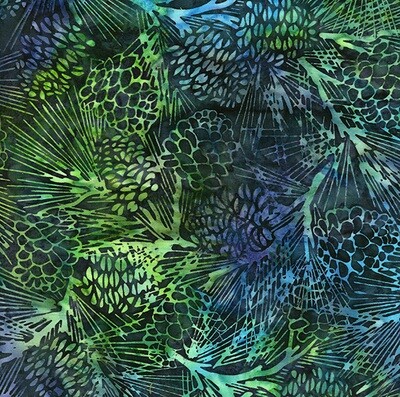 Pinecone Jungle Water - Island Batik
Pinecone Jungle Water - Island Batik
---